Plays On The Menu, a lunchtime playreading series.
presented by Lion's Paw Theatre Company Inc.
A 501(c)3 not-for-profit
Please Pre-Purchase Tickets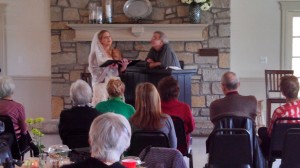 12:00 PM – 1:30 PM
Doors open 11:45 
The Hearth Room at
The Hawken House
1155 South Rock Hill Road
Webster Groves, MO 63119
Directions/Map
2019
Purchase Subscription - BEST VALUE Just $20 per event, save $15
Program #1 Monday March 25 or Tuesday March 26
Program #2 Tuesday April 16 or Wednesday April 17
Program #3 Tuesday May 21 or Wednesday May 22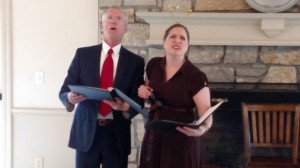 Subscribers can attend either of the two dates for each program.
* note * This year all programs will be held at the Hearth Room in Webster.
Single Ticket Purchase
Program #1 Monday March 25
Program#1 Tuesday March 26
Program #2 Tuesday April 16
Program #2 Wednesday April 17
Program #3 Tuesday May 21
Program #3 Wednesday May 22
Plays this season include:
Rules of Comedy by Patricia Cotter
Doughnut Hole by Donna Hoke
A Second of Pleasure by Neil LaBute
Turtles and Bullfrogs by Scott C Sickles
and more!
*program subject to change